Digital Decluttering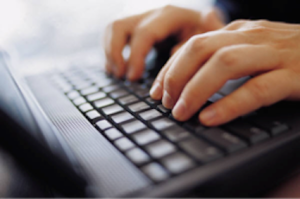 Is it impossible to find what you need on your computer?  Is your desktop loaded with files and screen shots and folders that you don't remember why you created?  Do you have an oppressive number of unopened emails?
We spend more time on our computers than we do sitting in our living rooms, and digital clutter creates the same frustrations as physical clutter.  We waste time looking for an item, we feel overwhelmed by the mess and, ultimately, energy that we should have spent enjoying the rest of our lives is lost.
Let Penny and Order Your Life help you get that energy back.  With a virtual or physical visit, Penny can help you clean up your Mac, PC, or smart phone so that your technology works better and files are effortless to find.  Some strategies that Penny uses include:
Creating a document and naming structure for your folders and files that makes sense to you
Setting up Dropbox, Evernote and other cloud-based storage apps
Setting up secure online password management tools
Assisting with email management
Clearing out trash, download and other folders
Contact Order Your Life for more information about organizing your digital clutter.