Move Management/Senior Move Management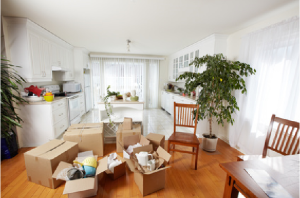 Moving can be overwhelming.  Order Your Life can take the burdensome tasks of moving off your shoulders so that you can focus on the new life ahead.  If you're a resident of the Washington, D.C.-metro area, Penny and her team members can:
Help you downsize before a move into a smaller home or senior living situation
Manage donation or sale of unwanted items
Help stage your home for sale using your existing furniture
Develop a room-by-room placement plan for your new space
Organize the move
Oversee the moving company
Unpack once the move is complete
Arrange items so that you start your life in a new home in an organized fashion
Order Your Life can also provide ongoing support services for seniors when family members live too far away or are not able to help out in person.  This includes:
Daily money management
Errands
Computer and tech support
"I cannot recommend Penny, Joanna and Sue highly enough. Their team has saved my sanity more than once and made the moving process a much less stressful one. I don't know what on earth I would have done without them." 
Click here to read more about our move management services and how Order Your Life helped Elizabeth and her family.
Contact Penny and her team to help you or your parents manage a move.