Create back-to-school order at home in October
|| BY Penny Catterall ON October 23, 2017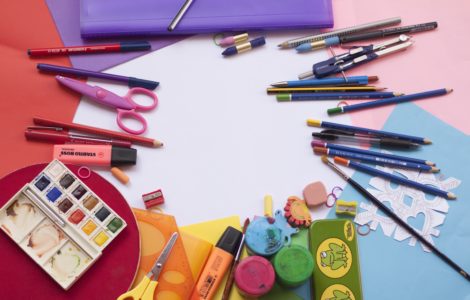 I was thrilled to be asked to provide back-to-school advice columnist Deena Bouknight back in August. I only just realized that I never shared that advice with you here. However, as in all things organizing related, it's never too late to get some helpful tips. If you started the school year a little more haphazardly than you would like, take a breath now and begin implementing organization that will make the rest of the school year run smoother.
(from Deena Bouknight, More Content Now)
If to you, back-to-school means a return to rushed mornings and piles of shoes and backpacks strewn around your house, take steps now to organize a flow. Otherwise, as Bethesda, Maryland, organizer Penny Catterall points out, the cluttered craziness will continue until the school year's end.
Catterall owns Order Your Life. Her primary advice: purge and reuse. She advises families to take steps that worked for her when her sons were young:
1. Try on all clothing. Pass down or give away outgrown or out-of-fashion pieces. Pick out school clothes the night before — never in the morning.