Tips for a Stress-Free Move
|| BY Penny Catterall ON April 27, 2016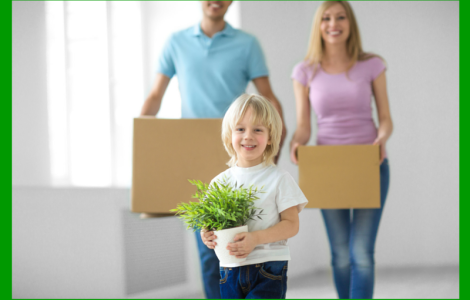 As we all know, moving can be an extremely stressful experience (especially when combined with the stress of buying or selling a home). The prospect of packing up your entire life and putting it in a completely new location is overwhelming for most people. To help reduce move-related stress and to simplify the moving process, here are some important tips:
Purge as much as you can from your current home before you pack up the rest – you don't want to go to the trouble of packing and moving a lot of stuff that you'll only end up throwing away once you settle into your new home. (This should go without saying, but it's surprising how many people forget to do it.) Now is the time to get rid of those old dishes that you never really liked, the books that you won't be reading again, or the toys that your kids have outgrown. There are a lot of disadvantaged families who would benefit from your donations, and you'll save money by not having to pack and move those items.
Start packing well ahead of your move date, if possible. Pack the least-used items (like holiday decorations) first, and the things you need to use everyday last.
Go paper-less if you haven't already. Getting your bills and statements online will not only help you avoid the hassle of having your mail forwarded, but also will leave you with less paper to pack and move.
Go through your files and get rid of bills having to do with your current house, such as utilities or landscaping. Feel free to scan one or two for reference, but there is really very little need to have access to all your old electric bills once you're in your new home.
While packing, take an inventory of the items in all the boxes – more detail is better than not enough when it comes to moving. You may think you know what "dining room contents" means when you pack it, but unless you write down "crystal, china, linens, & silverware" you are unlikely to remember these details when it's time to start unpacking.
Also, be sure to label your boxes with where they are going as well as what's inside. That will help the movers get your things in the right place more easily. Pack things that are going to the same room together.
Use the right sized boxes. Heavy items, like books, should be packed in smaller boxes to make them easier to move. Large boxes are great for lightweight items, like towels & linens. Pack the heaviest items on the bottom and the lightest on top.
Make sure to think about unpacking when you pack. For instance, if you have kids who share a room now but won't in the new house, make sure to box their items separately.
Empty your trash before the movers come. Movers often pick up trashcans and move them as-is.
Pack a 'first night' box for each bedroom and for the kitchen. Bedroom boxes should contain bed linens, pillows, blankets and pajamas. Include necessary toiletries if you are making a local move. "First night" kitchen boxes can contain paper plates, napkins and plastic utensils & cups, the coffee maker and any non-perishable breakfast foods that help your family get off to a good start in the morning. Throw in toilet paper and paper towels, too!
If your move involves kids, think about what they will be doing while the house is being packed up, and while it's being unpacked at the other end. Having craft supplies, books they enjoy or other activities arranged can reduce stress for everyone.
Consider how a move might affect an older adult. Moving day will be chaotic and noisy. Enlist the help of a friend or relative to take them to lunch, a movie, or a museum while things are being loaded and unloaded.
I hope these tips will help you plan and execute a smooth and stress-free move. If you are in the DC area, feel free to contact Order Your Life for help!