Tools to launch college graduates into adulthood
|| BY Penny Catterall ON June 29, 2016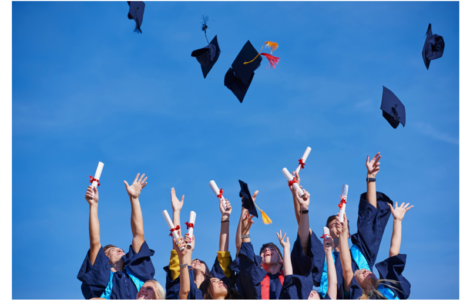 You may be one of the fortunate people that has a recent college graduate. If so, congratulations to both of you – this is a great achievement! However, going from dorm living with all of your meals provided and most of your schedule worked out for you, to navigating the expectations and demands of the real world can be a daunting transition. Your new graduate now needs to think about bills, leases, insurance, grocery shopping and all the other "grownup" things that you (or more recently, their college) had taken care of for them. And they might find that they're not prepared for it.
I decided to consult my 23 year-old son who graduated from college in 2015 and now lives and works in New York City, to find out what he uses and recommends in terms of apps and tech tools that have helped make his transition from college to full blown adulthood easier. Here's what he recommends:
Financial
Hands down, the best app for managing your budget and finances all in one easy location is Mint. Intuit, the company that makes Quicken and TurboTax, now owns Mint, and you know that money management is their thing. My son uses Mint to aggregate all his bank, credit card and investment records in one place so that he knows his financial situation at a glance, and can see, for example, whether he can afford that weekend getaway in the Catskills.
Mint lets you set up budgets to track where you spend your money and at the end of each week, sends you a transaction analysis by email. In case you're worried about security, Mint stores "read only" information on its site. This means they don't store any passwords or usernames, just the information that is transmitted from the financial institutions. The IOS and Android apps are easy to use – and best of all, it's free!
Digital Organization
Like me, my son uses a combination of Evernote and Dropbox to store all of his digital files, documents and notes. Keeping your financial documents, bank statements and bills on Dropbox can be a real life saver if you need to pull them all together quickly for, say, an on-the-spot rental application (which happens a lot in New York and other big cities where the competition for apartments is fierce). My son keeps all of his notes, recipes, and other bits of information that he needs at his fingertips in Evernote. The basic versions of both Dropbox and Evernote are free.
Auto Pay
My son suggests putting everything on auto pay, such as utilities, rent, and credit card bills, especially in the beginning of your post college life when you are trying to build your credit rating. Racking up credit card debt so you can buy the next cool device that comes out simply is not worth it – just remember that late payments, interest charges and other fees do not look good on your credit report! Better to use Mint to make sure you have enough money in your bank account to pay the bills each month, so you can live within your means when you're just starting out.
Task management
Again, just as I do, my son uses Wunderlist to stay on top of tasks, shopping lists, and other projects. Wunderlist, which is cloud-based, can be used with both IOS and Android devices, and has a desktop and web version as well. You can create as many lists as you wish, add subtasks, set due dates and receive reminders for upcoming tasks and events. The pro version allows you to collaborate with others and attach files as well.
These apps and techniques have greatly helped my son navigate his first year out in the real world. If you have a recent college graduate, I'd love to know what tech tools they have found useful in this area!