Go Digital in 2018 – Paperless Organization for Home or Office
|| BY Penny Catterall ON February 2, 2018
Paperless organization for your home or office? Developing a paperless organization system for your home or office will give you the peace of mind you need. Imagine what paperless organization would look like for you. You'll breathe a sigh of relief as you glance down at the surface of your clear and uncluttered desk. You smile as you notice that there's hardly a stray paper anywhere in sight. You feel at peace knowing that your computer is fully functional and humming along at optimal speed. All your folders are tagged, named and categorized. Sleep comes easy now that you have a paperless system to pay all the bills and a way of tracking all your to-dos, accounts and commitments. Life is so much easier being organized.
Paperless Organization for Home or Office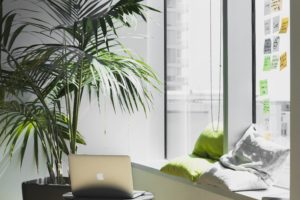 As a digital organizer, I transform my clients' paper-cluttered spaces into peaceful and productive rooms.
Most of my clients admit to feeling embarrassed because they have not been able to organize their paper and office space on their own. But just as a personal trainer is there to get you started on your exercise regimen and keep you accountable, I am here to help you tame  your paper clutter so you can get organized. It's hard to know where to begin when you've been looking at the same piles of paper for so long, but with an objective and professional eye, I can get you started.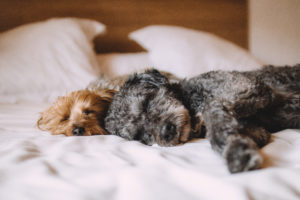 Recently I worked with a client who has her own home-based massage therapy business. She is a busy mom with three kids and two dogs. In addition to running all aspects of her own business and personal life, she also manages her elderly parents' finances and has a position on the board of directors of her country club.
When she contacted me for help with her paperless organization, she admitted, "I've been too embarrassed to have anyone come to my office and see all this paper. But I decided this year is it. I am ready to go digital. I need to make this investment in myself. For my own peace of mind, I can't keep up with all of this in this way anymore."
A Peek Inside: Go Digital in 2018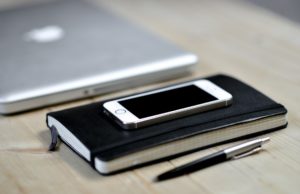 She had purchased my Go Digital in 2018 package. This is a 3 hour in-person session where I go to a client's home office and help them tame their paper clutter so they can get organized. I teach them how to set up electronic systems that will save them time and space. Having a paperless system will cut down on paper costs. If you want to improve your workflow, maximize your productivity, and restore your peace of mind, invest in Go Digital in 2018.
We started our work together by gathering up all the random papers that were everywhere. I showed her how to use Dropbox to create digital folders. This cloud-based file storage system makes it easy to create a hub for all the activities and commitments she needed to track, as well as to access your documents from anywhere.
Using my trusty Fujitsu ScanSnap scanner, we began scanning her business expenses and tax documents. The scans went directly into the appropriately labeled folders in Dropbox. Since CPAs use secure vaults for their clients to share their tax information, it's easy to upload these documents right into their vault. By the end of our appointment she was so excited about how easy it is to scan with the ScanSnap, that she was ready to purchase one of her own.
We ran into a problem with her computer. Her Mac laptop was circa 2011 and she had not backed up any of her data. Each time I tried to install new software on her computer, it would crash. I suggested she buy a new computer, or get the old one cleaned. I installed the free version of Clean My Mac on her computer, and started it running, while we continued working on her paper.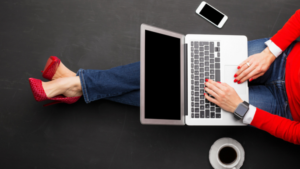 A Very Satisfied Paperless Organization Client
Later that day she contacted me to say she had purchased the full version of Clean My Mac, used all the tools, and cleared 14.5 GB from her machine! She is now ready to continue on her quest to go digital, with my assistance when she needs it. It made me very happy to have her say,
"Thanks for empowering me. Such a huge weight lifted."
Ready to go paperless? For more information on Going Digital in 2018, contact me directly for a free consult.