Minimizing Holiday Stress and Excess
|| BY Penny Catterall ON November 6, 2017
I always struggle with conflicting feelings during the holiday season, as I am sure many others do. One the one hand, we are supposed to be thankful and appreciate all that we have, which is usually much more than we actually need. And on the other, there is so much pressure from the outside world to buy things that we don't really need, especially during the holidays.
As a professional organizer, what I often see when I visit my clients during the holiday season is not joy and thankfulness, but stress. Stress about buying just the right gift. Stress about where to hide the presents. Stress about having to wrap everything just right. Stress about what to get rid of in order to make room for the extra things coming in. Stress about having just too much stuff in general and nowhere to put it all. And the worst of it is, when the gift gets opened, the recipient's appreciation is usually so much less than what the giver had hoped and expected it to be. But perhaps we shouldn't be surprised at the unenthusiastic reaction: everyone simply has too many things already!
This year, our whole extended family of 11 people and 2 dogs will be spending the holidays together at our family home in Rockport, MA. In order to minimize stress and accumulation of more "stuff", we have decided that each adult will exchange a Secret Santa gift with one other person drawn randomly. The kids will still get gifts under the tree, but our true gift will be for all of us to be together, enjoying popcorn and games by the fire, doing puzzles, walking the dogs on the beach, eating heartily and drinking well, and creating memories for a lifetime.
This year, try to make your holidays easier with these few simple tips:
Give consumable or experience gifts to adults.
Give fewer and more meaningful gifts to children.
See if you can buy locally made or handmade items from small stores rather than large chains and malls.
Whatever you do, DON'T ruin the joy and beauty of Thanksgiving, a holiday which is quickly becoming overlooked in the mad rush to get out and buy, buy, buy on Black Friday (I honestly can't think of a worse name for a day!)
I resolve once again this holiday season to hang out with friends and loved ones on the Friday after Thanksgiving and eat leftovers, go to holiday concerts and light shows, volunteer to help others in need, and truly appreciate my family and all that I have in my life already.
This post has been updated since its original publication in November 2013.
---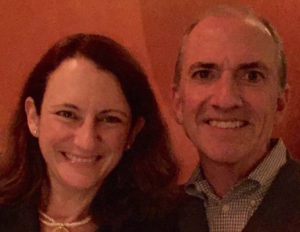 Penny and Grady will be attending the American Association of Daily Money Managers' annual conference Nov. 10-12 in order to be able to offer you the most up-to-date financial organizing services.
Click to learn more about how Order Your Life can help you get your finances in order.
SaveSave
SaveSave
SaveSave