Tech Tools to Automate Your Small Business
|| BY Penny Catterall ON October 4, 2017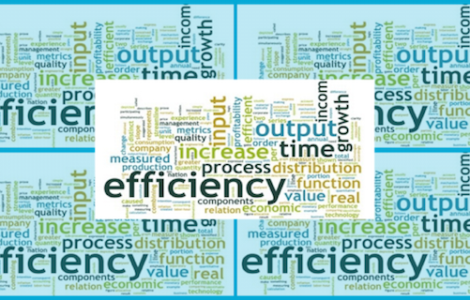 As a small business owner, you have to be good not only at what you do professionally, but also at running the business end of things competently. Your business depends on this just as much as on your professional skills – if your business isn't run right, it won't succeed. As solopreneurs or small business owners, we don't have a staff of people at our beck and call to do our accounting, invoicing, marketing, client relations or any of the other multitude of things that need to get done to keep our companies going strong. But we do have the Internet and the power of web based solutions to help us manage many of these areas, especially our money, time, tasks, and clients. In this post I'll review these four areas and discuss why they are essential to the efficient and productive operation of your business, as well as highlight my favorite digital and tech tools that you can use to address these issues effectively.
Money
No matter how much we love what we do, we are all in business to make money. You'd be surprised at how many business owners don't actually know how much money they make until the end of the year at tax time! Fortunately accounting, which does not come easily to many of us, has been made very easy by some great tech and web based solutions over the past few years.
At the most basic level, you should:
Record your income and expenses and track them by client and IRS category.
Get a separate credit card for business expenses – YOU are not YOUR BUSINESS. They need to be kept separate!
Pay your estimated taxes quarterly – so you don't have penalties and a huge tax payment on April 15th.
There are many great invoicing and accounting software products available, but my favorite is GoDaddy Bookkeeping (formerly Outright) which I have used since I started Order Your Life in 2009. Among other features, it:
Captures and categorizes business expenses and income automatically by syncing with credit cards, e-commerce sites and banks.
Has great invoicing features with an automatic reminder to let your client know when they haven't paid it within the terms you've set.
Takes online payments from PayPal, credit cards or online banking systems.
Tracks project time by client and task.
Gives you instant and upfront access to your essential numbers – how much you've earned, who's paid you (and who hasn't paid you!), sales tax due, P&L, spending, and more.
Time
Just as you need to know where every dollar goes, you need to know where every hour goes. If you're selling a service and charging by the hour, then time-tracking is essential so how you know how much to charge your clients.
The best app I have found to track time while I am with clients is HoursTracker, which I have been using as a simple app on my iPhone for over six years. (There's also an Android version.) With this app, you can:
Track hours billed, and set up jobs for different clients.
Clock in and out of jobs, or enter time manually.
View time and earnings by day, week, month, or client.
Use the comments section for notes on the job.
Export to Excel in CSV format.
You can set up as many jobs as you need, and enter all the essential information about each job, including client name, hourly rate, and how your time should be rounded (to the nearest hour, half, quarter, or even minute). You can then clock in and out of jobs and when you're done, HoursTracker will calculate the billable total for you (good for me since my math is so bad!). You can also manually enter time worked in the past (if you forget to clock in) quickly and easily. You can view your time billed and earnings by day, week, month or client, and you can add comments in each section (to record in more detail what you did for each client) if you want.
Tasks
Tasks can come in many forms. There are:
Tasks for clients/customers
Overhead tasks to keep your business running
Team tasks – who's doing what?
I've tried a lot of task management apps, and my favorite by far is Wunderlist. It has the following features:
Web, desktop, IOS and Android versions
Personalized user interface
Unlimited task lists
Printing capabilities (for lists and tasks)
Ability to share lists and tasks with others
Free basic version
Clients
Finally, you need to be able to manage your customers or clients, as well as your pipeline of future clients. This is where a CRM (Customer Relationship Management) software comes in. You need a systematized, efficient way of gathering leads, converting them into sales and turning first-time clients into loyal customers. A good CRM tool will:
Help you keep track of the people, conversations and tasks that are the lifelines of your business – including keeping all related emails together as well as specific tasks pertaining to clients and prospects / opportunities.
Allow you to collect and manage all the data and information on your contacts and clients in one place so that valuable info doesn't fall through the cracks.
Let you view the status of any pending deal or relationship between clients or contacts instantly.
Have a mobile app to allow you to access and enter vital information on the go.
The key is not to get more than you need – most CRM tools are too technically complex and have way too many features, including some that very small businesses will never use or need. You need to get what really works for you – start simple if necessary, and work your way up as your business grows. I really like Insightly because it's simple to set up, has a great user interface, and has all the features I need for both contact management and project management, and it's really built for solopreneurs or very small businesses without a lot of extraneous complicated features I will never use.
Use these tools effectively, and your business will soar!
Want to get your small business in order? Learn how Order Your Life can help!
SaveSave