Planning a trip to England with Evernote
|| BY Penny Catterall ON May 9, 2017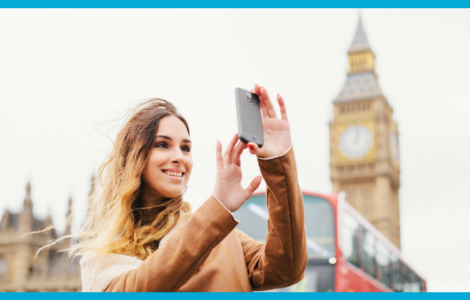 I use Evernote regularly in my daily life, both for business and personal purposes. As an Evernote Certified Consultant, I have an Evernote Business Account, which contains information having to do with my organizing business. But I also have a lot of Evernote notebooks – 96 to be exact! – in my personal Evernote account. Most of these tend to contain interesting reference material, scans of family memorabilia, recipes, and so on. (Read my blog here for more ways that I use Evernote in my personal life.) But one of my favorite ways to use Evernote is to plan my travel.
I am lucky enough to have a sister who lives in London; she and her family have lived there for almost 3 years as a result of her husband's work assignment. This May, I'll be taking a 2-week trip there, both to visit parts of England I haven't seen yet and to help my sister (in my capacity as an organizer) get started with the process of moving back to the US this summer. Also, our youngest sister will join us for several days for a much anticipated "sister trip" to celebrate two of our birthdays at a castle hotel in Devon.
I have visited London twice already since my sister moved there, and each time I created an Evernote notebook into which I put everything having to do with my trip. For this upcoming trip, I created a new notebook called "England 2017," and I'm having fun filling it up with all the information I'll need. This includes:
My flight itinerary – forwarded directly from my Gmail account into my England 2017 notebook using the Evernote email function.
Maps of the London underground and bus system (always useful) using the Web Clipper PDF function.
Information on a "Street Art London Tour" we'll be taking on my birthday – I saved the link using the amazing Evernote Web Clipper.
The websites for our hotel, walking tours of Devon and some National Trust homes we'd like to visit while we're staying in Devon – using Web Clipper.
With the Evernote Premium membership, I can also set up offline access to all of my information, even if I am not connected to Wi-Fi. That way, I can review my plans while I'm flying across the Atlantic, or look up walking directions in the middle of a field in Devon without needing access to Wi-Fi – or lugging a guide book along!
Once I am in the UK, I will clip the websites for our favorite restaurants that we go to, as well as other sites we visit. I will also create a daily journal for the trip within the notebook. This way, the notebook not only serves as a planning tool for the trip, but will be a wonderful way to look back on it in the future, as memorabilia as well as a reference tool for others who might want some travel advice.
There's nothing like Evernote for making trip planning a breeze!