An ode to the Fujitsu ScanSnap S1100
|| BY Penny Catterall ON December 15, 2012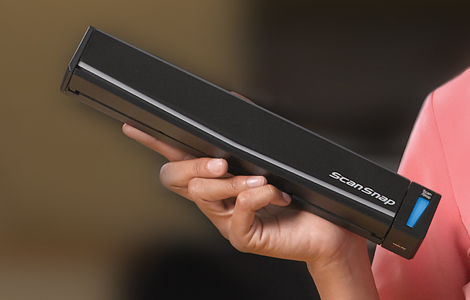 How do I love thee Fujitsu ScanSnap S1100? Let me count the ways…
First, you are portable and light, and actually fit in my big handbag to take to client appointments.
Second, you work interchangeably with Macs and PCs, so I don't need to buy two different versions of you for clients.
Third, you scan with the mere plug into the port of my computer and the press of a button – easily, quickly, and with no funky settings like flatbed scanners which never seem to work for me.
Fourth, you scan directly to Evernote (another whole post in of itself!), iPhoto, GoogleDocs, Email, or the file of my choosing on my computer.
Fifth, you can scan documents to jpg, Word or Excel, so I can edit them if I want to.
Sixth, you can scan color photos at 600 dpi,  so I don't need to spend extra money to get my photos scanned.
And finally, you do all this for less than $200! What more could I ask for?
To buy the ScanSnap on Amazon, click here.